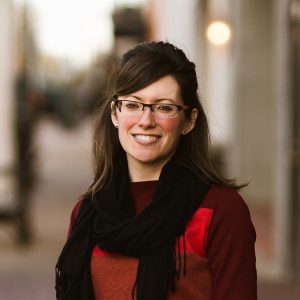 Associate Professor
Office Hours: On Sabbatical Spring and Fall 2017
Bishop Hall 303
(662) 915-5360  |  atwitty@olemiss.edu
Education
Ph.D., Princeton University
Teaching and Research Interests
Slavery and the Law, Antebellum America
Broadly defined, Professor Twitty's research focuses on questions of nineteenth-century American social and cultural history, with a special emphasis on legal and labor history, slavery and freedom, gender and women's history, and the history of the South and Midwest. She joined the faculty at the University of Mississippi in the fall of 2010 after completing her bachelor's degree in political science at The George Washington University in Washington, D.C. and her master's and doctoral degrees in history at Princeton University.
Her first book, Before Dred Scott: Slavery and Legal Culture in the American Confluence, 1787-1857, was published by Cambridge University Press in 2016. It uses the freedom suits filed in the St. Louis circuit court to examine the legal history of slavery and freedom in the American Confluence, a site where portions of present day Ohio, Indiana, Illinois, Kentucky, and Missouri meet. In this fluid region, it shows, ordinary people—including masters, slaves, indentured servants, and all those they came into contact with—developed a distinctive legal culture characterized by a sophisticated and widespread knowledge of formal law that ultimately generated the landmark United States Supreme Court case Scott v. Sandford.
She is currently at work on a new project that seeks to construct a sweeping history of nineteenth-century unfreedom across the United States.
Professor Twitty teaches courses on the rise and fall of American slavery, the early national and antebellum eras, gender history, and historical methods.
She is on sabbatical during Spring and Fall 2017.