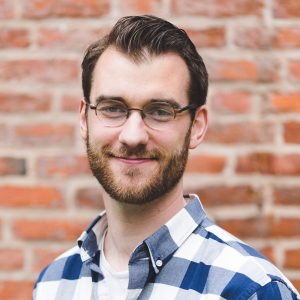 Visiting Assistant Professor
Office hours: Wednesdays, 10am-11:50am
Bishop Hall 337
jwpeters@olemiss.edu
Education
Ph.D., Yale University
Teaching and Research Interests
19th- and 20th-century Europe
Joseph Peterson received his PhD from Yale University in 2017, where he studied under John Merriman, and where his dissertation won the university-wide John Addison Porter Prize. His research and teaching interests are in Modern Europe and its empires, with attention to the themes of religion, secularism, race, and Islamo-Christian contact. In the Fall of 2018, he is teaching a course on the history of European encounters with Islam, from the Middle Ages to the Refugee Crisis.
His book manuscript, Missionaries and Marabouts: Religion and the Invention of Race in French Algeria, explores French Catholic ideas about Islam and Arab-ness in the context of missionary work in colonial Algeria in the nineteenth century. His work has appeared in French Historical Studies. His research has been supported by the Social Science Research Council, by a Smith-Richardson Award in International History and Security, by the MacMillan Center at Yale, and by the Clara Levillain Prize at Yale.
Journal Article: "'Admiration…for all that is sincerely religious': Louis Veuillot and Catholic Representations of Islam and Empire in July Monarchy France," French Historical Studies (Aug-Sept. 2017).
Book Review: Sex, France, and Arab Men, 1962-1979, Todd Shepard, in Journal of Politics, Religion, and Ideology (July 2018), DOI: 10.1080/21567689.2018.1495290.
Book Review: Romantic Catholics: France's Postrevolutionary Generation in Search of a Modern Faith, Carol E. Harrison, in French History 28, no. 4 (2014), 577-579.