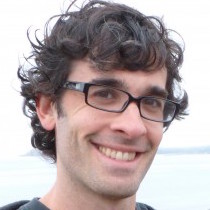 Assistant Professor
Office hours:  Wednesday 1:00 pm – 3:00 pm or By Appointment
Bishop Hall 309A
(662) 915-3314  |  zkguthri@olemiss.edu
Education
Ph.D, Princeton University
Research Interests
Labor and Development Studies, Modern Mozambique
Zachary Kagan Guthrie is a historian of modern southern Africa, focusing on central Mozambique. Prior to joining the University of Mississippi in 2014, he received his BA from Wesleyan University and his MA and PhD at Princeton University.
He has published two articles in the Journal of Southern African Studies, one on US policy toward the apartheid wars under the Reagan administration and the other on the history of Mozambican workers sent into forced labor exile on the cocoa plantations of São Tomé. He is currently working on two larger projects. The first is a history of labor and mobility in central Mozambique during the 1940s and 1950s, tracing how workers balanced material objectives and affective relations while navigating a broad array of labor options across colonial southern Africa. The second is a history of the planned village of Nhangau, which was constructed as an ambitiously conceived agricultural development project before being converted into central Mozambique's most notoriously brutal prison.
His broad teaching and research interests include the history of forced labor, the history of colonial punishment, the history of development projects, and the history of decolonization movements. He also has a methodological interest in the interconnections between public history, historical memory, and the production of academic history.