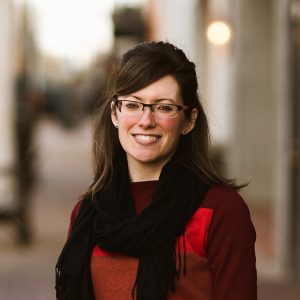 Associate Professor & Chair of the Undergraduate Committee
Office Hours: Wednesday 3pm – 5pm
Bishop Hall 303
(662) 915-5360  |  atwitty@olemiss.edu
Education
Ph.D, Princeton University
Teaching and Research Interests
Slavery and the Law, Antebellum America
Broadly defined, Professor Twitty's research focuses on questions of nineteenth-century American social and cultural history, with a special emphasis on legal and labor history, slavery and freedom, gender and women's history, and the history of the South and Midwest. She joined the faculty at the University of Mississippi in the fall of 2010 after completing her bachelor's degree in political science at The George Washington University in Washington, D.C. and her master's and doctoral degrees in history at Princeton University.
Her first book, Before Dred Scott: Slavery and Legal Culture in the American Confluence, 1787-1857, was published by Cambridge University Press in 2016. It draws upon a remarkable collection of nearly 300 freedom suits filed in the St. Louis circuit court to examine the legal history of slavery and freedom in the American Confluence, a site where portions of present day Ohio, Indiana, Illinois, Kentucky, and Missouri meet. In this fluid region, it argues, ordinary people—including masters, slaves, indentured servants, and all those they came into contact with—developed a distinctive legal culture characterized by a sophisticated and widespread knowledge of formal law, the hallmark of which was the landmark United States Supreme Court case Scott v. Sandford.
She is currently pursuing a new book project that examines the multiple forms of unfreedom that persisted across the putatively "free North" in the early national and antebellum eras.
Professor Twitty has also been active in efforts to study and contextualize the practice of slavery at the University of Mississippi. She has been a dedicated member of the University of Mississippi Slavery Research Group since its founding. In addition to presenting her own research on student slaveholding wealth, she has represented the UMSRG at national conferences, advised the graduate student researchers it employs, and maintained both its website and social media accounts.
Professor Twitty has likewise worked to help the University confront its racially divisive past. In the Spring of 2016 she was at the forefront of the history department's efforts to persuade the administration to revise the text on a plaque it had placed in front of the Confederate monument on the University's campus and co-authored a departmental report detailing the historical context and meaning of the Confederacy and the Confederate monument at the University. She was subsequently appointed to serve on the Chancellor's Advisory Committee on History and Context, which produced a comprehensive set of recommendations about how the University should contextualize important historical sites on campus in the Summer of 2017.
In addition to this work related to slavery on the University of Mississippi's campus, Professor Twitty also serves as the chair of the undergraduate committee and the Secretary for the American Society for Legal History.
Professor Twitty teaches courses on the rise and fall of American slavery, the early national and antebellum eras, gender history, and historical methods.
Listen to Professor Twitty discuss her research on podcasts with New Books Network and the Institute for Justice's Bound by Oath episode on "John Rock and the Birth of Birthright Citizenship."