David Freeman – Alumnus Spotlight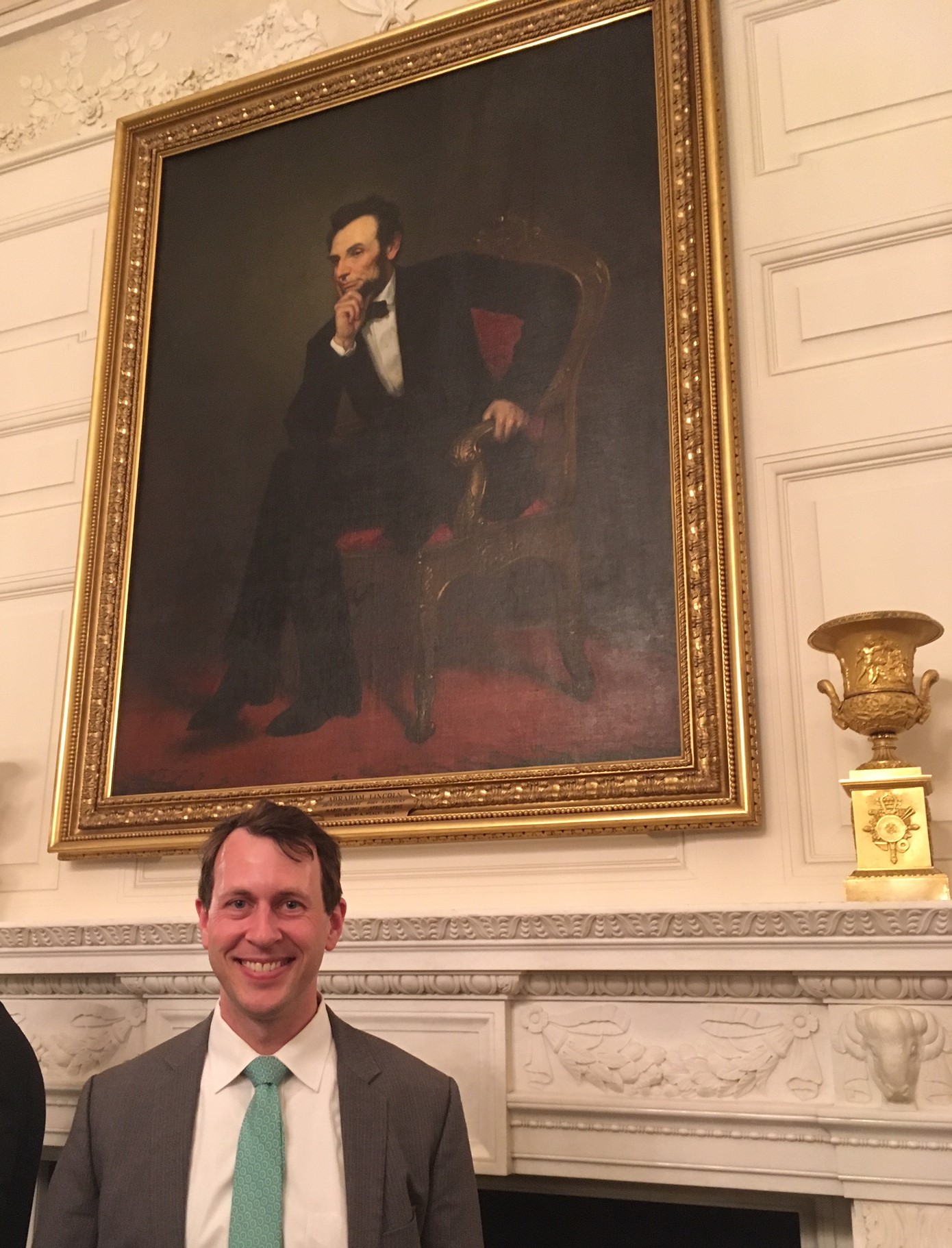 Foreign Service Officer, US Department of State 
BA in History and French (2001)
LinkedIn Profile
Why did you choose the history major?
My father is a huge history buff, and I grew up listening to stories from history. It was always my favorite subject in school, and in high school I decided I wanted to be a history professor.
What were some of your significant accomplishments or favorite memories at UM?
In undergrad, I was a part of the Honors College and Phi Alpha Theta (history honor society). I won the award for best undergrad history paper of the year for the 2000-2001 academic year with a paper on Reformation-era France I wrote for Dr. Jeff Watt, my favorite history professor at Ole Miss.
I spent junior year at the University of Caen in Normandy, France (1999-2000) and backpacked around Europe the summers before and after. That year I discovered a love of travel and that I had an affinity for languages. The political discussions I had with my peers, in which I often found myself defending US policies to skeptic Europeans, sparked an interest in foreign affairs.
I ended up with a double major in French and history due to the number of French language credit hours I earned in France. I also studied Spanish and Japanese at Ole Miss.
What has been your educational/career path since graduation?
After returning from abroad, I realized I wanted to work internationally. I got a job as an English teacher in a middle school in Shenzhen, China where a friend from Ole Miss also worked. After a year and a half teaching English and learning Chinese, I was offered a sales job with a Taiwanese trading company selling Chinese-made lighting and home decor products to Walmart, Costco, and other US retailers. I worked in that industry for the next five years, first in Shenzhen and then in Dallas.
In 2010 I took the Foreign Service exam and joined the State Department in January 2011 as a political officer. I have since worked in Guadalajara, Mexico; Chengdu, China; in the Bureau of European and Eurasian Affairs in Washington, DC; and Erbil, Iraq. I am currently the Benelux Desk Officer.
Words of advice for students considering the history major or wanting to work for the government?
History is a fairly common and very useful major for future Foreign Service Officers (FSOs). In many countries around the world, history is not an abstraction, but an ever-present force working on society, and understanding local history is a crucial part of operating effectively as a diplomat. Many FSOs with a history major go on to pursue graduate degrees in international relations or related fields. Others, like me, have business or other private sector backgrounds. The latter approach has many advantages, not least of which is a lack of grad-school debt! While I had less grounding in the theoretical side of diplomacy than some colleagues, my private sector background provided a lot of practical experience that my colleagues coming straight from academia had to learn the hard way, such as how to navigate office dynamics and hierarchy, performing in high-pressure situations, public speaking, etc.
I would note that, while the State Department Foreign Service requires only a high school diploma, many other jobs in the realm of foreign affairs require a master's degree in a related field, including the USAID Foreign Service, as well as most policy civil service jobs at State.