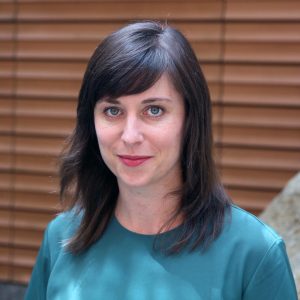 Assistant Professor
Office Hours: Mondays and Fridays, 11am-noon and by appointment
Education
Ph.D, Harvard University
Teaching and Research Interests
Gender and Sexuality, 19th- and 20th-century America
Eva Payne is a historian of the 19th- and 20th-century U.S. with a focus on women, gender, and sexuality and the U.S. in transnational perspective. She received a BA from the University of Wisconsin and a PhD in American Studies from Harvard University.
Her current book project, To Purify the World: Americans and International Sexual Reform, 1865-1933, asks how and why many American reformers came to see sexual issues as the central humanitarian and political problems of their day. It tracks the movement for sexual reform from its origins, among American abolitionists and missionaries who became concerned with state-regulated prostitution in the British Empire, through to the movement's denouement in the activities of Americans who traveled the globe after the First World War to investigate sex trafficking for the League of Nations. As American social reformers participated in debates over prostitution, the legal age of consent, venereal disease, and sex trafficking, they wove together religious, medical, racial, and legal discourses in ways that placed sexual matters at the heart of international politics.
Professor Payne is also engaged in a number of public history projects. She has worked on exhibitions of art and historical objects at museums and galleries, including the Harvard Art Museum and the Schlesinger Library on the History of Women in America. She is a Loeb Fellow at Harvard University for the 2017-2018 academic year.