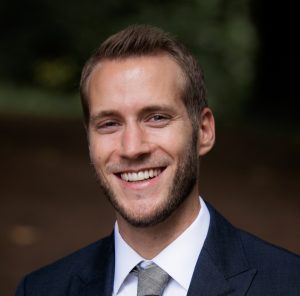 Assistant Professor
Office Hours: By Appointment
Bishop Hall 328B
(662) 915-1968  |  felber@olemiss.edu
Education
Ph.D, University of Michigan
Teaching and Research Interests
African American History and Critical Prison Studies,
20th-century America
Garrett Felber is a scholar of 20th-century African American history and social movements, focusing on Black nationalism, prison organizing, and the carceral state. He earned a B.A. from Kalamazoo College in English and American Studies, an M.A. from Columbia University in African-American Studies, and a PhD from the University of Michigan in American Culture. His forthcoming book, Those Who Know Don't Say: The Nation of Islam, the Black Freedom Movement, and the Carceral State (UNC Press, 2020) is a political history of the Nation of Islam which recenters the role of Black nationalism and prison activism in the postwar Black freedom struggle and the rise of mass incarceration.
He is the co-author of The Portable Malcolm X Reader (Penguin Books, 2013) with Manning Marable and was a lead researcher on the Malcolm X Project at the Center for Contemporary Black History. He is currently working compiling an edited collection of writings by political prisoner Martin Sostre, We Are All Political Prisoners: The Writings of Martin Sostre. His next book project, tentatively titled The Norfolk Plan: The Community Prison in the Age of Mass Incarceration, traces the rise of mass incarceration through a local history of the nation's first and only "community prison," where Malcolm X was once imprisoned. His research has been supported by the Charles Warren Center for Studies in American History at Harvard University, the Schomburg Center for Research in Black Culture, the Huntington Library, Michigan Law School, New York State Archives, Atlanta Clark University, and the African American Intellectual History Society (AAIHS)
In 2016, Felber founded Liberation Literacy, an abolitionist collective and radical reading group inside and outside Oregon prisons. The group is now a registered 501(c)(3) and he serves on its board. He also spearheaded the Prison Abolition Syllabus, a collaborative reading list published by Black Perspectives which highlighted and contextualized prison strikes in 2016 and 2018.