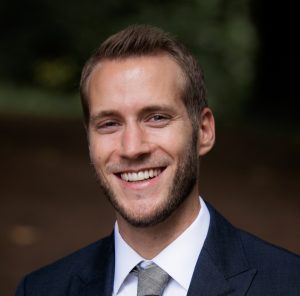 Assistant Professor
Education
Ph.D, University of Michigan
Teaching and Research Interests
African American History and Critical Prison Studies,
20th-century America
Garrett Felber's research and teaching focus on twentieth-century African American social movements, Black radicalism, and the carceral state. Felber is the author of Those Who Know Don't Say: The Nation of Islam, the Black Freedom Movement and the Carceral State(UNC Press, 2020) and co-author of The Portable Malcolm X Reader with the late Manning Marable (Penguin Classics, 2013). Felber's work has been published in the Journal of American History, Journal of African American History, Journal of Social History, and Souls.
Felber was the lead organizer of the Making and Unmaking Mass Incarceration conference and is the Project Director of the Parchman Oral History Project, a collaborative oral history, archival, and documentary storytelling project on incarceration in Mississippi. In 2016, Felber co-founded Liberation Literacy, an abolitionist collective inside and outside Oregon prisons. He spearheaded the Prison Abolition Syllabus, a reading list published by Black Perspectives which highlighted and contextualized the prison strikes of 2016 and 2018.
In 2020, he helped launch Mississippi Freedom Winter, a partnership between a national network of university faculty, students, and grassroots organizers to address the pressing humanitarian crises of incarceration and immigrant detention in Mississippi. As the first phase of Freedom Winter, Felber co-organized the Study and Struggle program, a four-month international bilingual political education program on abolition and immigrant justice.
Dr. Felber is on leave during the 2020-2021 academic year as a research fellow at the Hutchins Center for African and African American Research at Harvard University, where he will work on two book projects: We Are All Political Prisoners: The Revolutionary Life of Martin Sostre (under contract, UNC Press) and The Norfolk Plan: The Community Prison in the Age of Mass Incarceration. He is also co-editing a special issue of Southern Cultures journal on prison abolition in the South.  
Contact email: felber@olemiss.edu