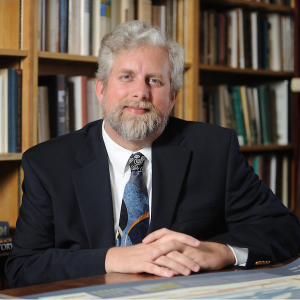 Associate Professor of History and Director of The Center for Civil War Research
Office hours: Monday, 2-4, and Wednesday, 9:30 – 11:00.
Bishop Hall 322
(662) 915-3969  |  jneff@olemiss.edu
Education
Ph.D, University of California, Riverside
Teaching and Research Interests
U.S. Civil War Era
John R. Neff joined the faculty at the University of Mississippi in 1999. The following year, he was invited to participate in the placing of a monument to the Eleventh Mississippi Infantry Regiment at Gettysburg National Military Park. His first book, Honoring the Civil War Dead: Commemoration and the Problem of Reconciliation, appeared in 2005 from the University Press of Kansas. That year, he was also named the College of Liberal Arts Teacher of the Year. In 2009 he received the Elsie B. Hood Outstanding Teacher Award and also became director of the Center for Civil War Research, whose annual activities include hosting a conference of the Civil War era, awarding the Wiley-Silver prize for the best first book published on the Civil War era, and organizing the Burnham Lecture, which brings distinguished scholars of the Civil War era to campus to share their work. He is currently at work on research into the legacy of the Civil War in Chicago, a project tentatively entitled City of Memory.