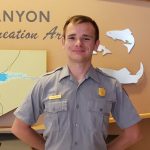 The 2020 John W. Odom Memorial Prize in Southern History has been awarded to Matthew Powell for "How the Mighty Fell: The Decline of Generational Wealth among the Planter Elite Families of Desoto County, Mississippi, 1836-1870." The Odom Prize is given to the best undergraduate or graduate paper on southern history.
Powell's paper, which was written in a capstone seminar taught by Professor Anne Twitty, examines the decline of intergenerational wealth among DeSoto County's planter elite as a result of Confederate defeat and emancipation. Specifically, he selected four DeSoto County slaveholding families—each of whom had sent at least one son to be educated at the University of Mississippi during the 1850s and then serve the Confederacy during the 1860s—and traced their financial fortunes from the county's founding in 1836 to the midst of Reconstruction in 1870. In the end, using census, military, and University records, Powell was able to show, in a particularly concrete fashion, just how economically devastating the decision to secede was for some of the South's wealthiest residents.
Powell, an Olive Branch native, graduated with his B.A. in history in May 2020. During his undergraduate career, he spent summers working as a park ranger at Shiloh National Military Park and Bighorn Canyon National Recreation Area in Fort Smith, Montana. He has earned a full scholarship to pursue a master's degree in history at Northern Arizona University.