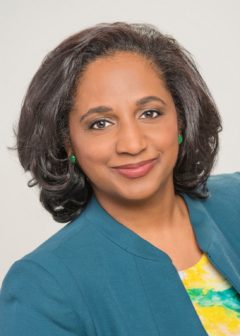 On Tuesday, September 13th at 6 p.m. in Nutt Auditorium, Daina Ramey Berry will deliver the 2022 Gilder-Jordan Lecture in Southern Studies. The lecture is free and open to the public. Her lecture is "Teaching the Truth: Race and Slavery in the Modern Classroom." This presentation draws upon case studies from contemporary educators and university faculty on what it means to teach the truth about slavery and the value of learning about race and slavery in the modern classroom.
Daina Ramey Berry (pronounced DIE-NAH like Dinah Washington) is the Michael Douglas Dean of Humanities and Fine Arts at the University of California, Santa Barbara. Before joining U. C S. B. she was the Oliver H. Radkey Regents Professor of History and Chair of the History Department at the University of Texas at Austin.  She also served as the associate dean of the Graduate School.
The Gilder-Jordan Lecture Series is organized by the Center for the Study of Southern Culture, the UM Department of History, African American Studies Program, and the Center for Civil War Research. The Gilder-Jordan Speaker Series is made possible through the generosity of the Gilder Foundation, Inc. The series honors the late Richard Gilder of New York and his family, as well as University of Mississippi alumni Dan and Lou Jordan of Virginia.