Internships
The Arch Dalrymple III Department of History is eager to provide our minors and majors with rich experiences both inside and outside the classroom. History internships give students a chance to apply the skills they have developed during coursework and to explore opportunities that might turn their passion for history into a viable career path.
What kinds of internships have history majors completed?
Our history majors have pursued a variety of internships.
Matthew Powell, a history major from Olive Branch, Mississippi who transferred from Northwest Mississippi Community College, interned at Shiloh National Military Park in the summer of 2018. Working as an intern Park Guide in the interpretive division, he conducted historical research, gave interpretive tour programs, demonstrated 19th-century weaponry that included live firings, and gave a speech on Memorial Day to a crowd of over one thousand people. After this internship, Matthew was offered paid seasonal summer positions at multiple National Parks both big and small, including Boston Harbor in Boston, Massachusetts and the Statue of Liberty National Monument in New York City. In the summer of 2019, Matthew will be working as a Park Ranger at Bighorn Canyon National Recreation Area in Fort Smith, Montana, a job that was made possible by the internship with the National Park Service the year previous.  After graduating, he hopes to continue on to graduate school and work as an architectural historian to help preserve physical pieces of history.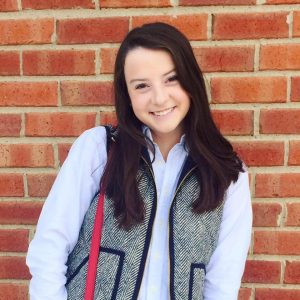 Neale Grisham, a history major from Nashville, Tennessee, interned for the Tennessee State Library and Archives in the Educational Outreach department in the summer of 2018. In this role, she worked to make archival materials more accessible for Tennessee educators to use in the classroom. Some of her tasks included transcription, writing metadata, and finding primary sources to use in lesson programs for Tennessee middle and high school teachers. She also developed activities for possible lesson plans and assisted with teacher workshops and programming. She hopes to apply for future internships in the museum and archival field, and, after graduating, plans to attend graduate school so that she may earn a degree in Museum Studies and eventually become a curator. 
How do I find an internship?
The Undergraduate Committee of the Arch Dalrymple III Department of History is committed to helping students find internship opportunities that provide meaningful hands-on learning in history. Students should start by exploring websites such as the American Association for State and Local History, the National History Center, and the National Trust for Historic Preservation. There are also local and regional opportunities at the University of Mississippi Museum, Rowan Oak, the Burns-Belfry Museum & Multicultural Center, the LQC Lamar House Museum, the National Archives in Atlanta, and many more. To discuss internship opportunities and get a full list of available opportunities, contact Professor Becky Marchiel (rkmarchi@olemiss.edu).
Can I get course credit for an internship?
Students may earn course credit for an internship in history by enrolling in HST 493. HST 493 is a Z-graded, three-credit-hour course that can count as an HST elective. The course provides valuable pre-professional experience and a unique opportunity to learn about history in practice outside of the traditional academic setting.
Before beginning an internship for course credit, students should identify and contact a professor who has an interest in your internship and is willing to advise you through the process. Students then enroll in HST 493 in the semester after completion of the internship. The awarding of academic credit is dependent on fulfillment of the following requirements:
Completion of an internship with a significant historical component and includes at least 120 hours of internship work.  All internships used for this course must be pre-approved by your internship advisor before the start of the internship.
Fulfillment of the terms of the contract interns sign with their internship provider, the so-called "Internship Training Agreement" (ITA).  The "Final Intern Evaluation Form" completed by the internship provider will constitute the basis of assessment for this requirement.
Completion of a six to eight page analysis of your internship experience.
Completion of significant academic work relating the internship experience to larger historical issues. The length and topic must be pre-determined and discussed with your advisor.
Want more information about internships?
Contact Professor Becky Marchiel (rkmarchi@olemiss.edu) to get started!