Porter L. Fortune, Jr. Symposium
The Porter L. Fortune, Jr., History Symposium began as a conference on southern history in 1975. In 1983, it was named for Porter L. Fortune, Jr., chancellor emeritus, to honor his contributions to the success of the symposium. Past events have examined topics such as religion in the South, medicine and technology in the Civil War, women's history, and the place of the United States South in the World.
The conference is held annually. It is a three day event that is free of charge and open to the general public.
"The Construction of Racial Slavery in the Atlantic World"
44th Porter Fortune Symposium
Arch Dalrymple III Department of History
University of Mississippi
March 28-30, 2019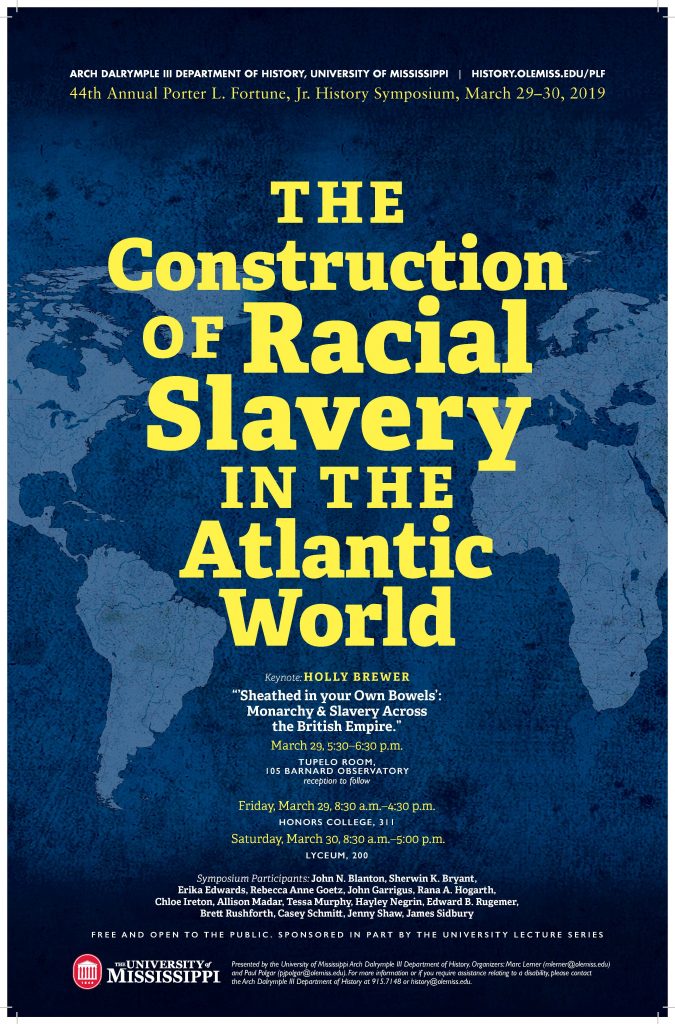 For schedule please click here.