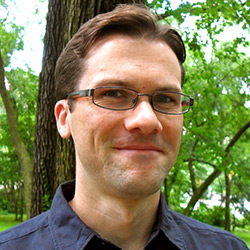 Professor of History
Office Hours: Wednesdays, 10-12 pm
Bishop Hall 305
662-915-1260  |  jhroll@olemiss.edu
Education
Ph.D, Northwestern University
Teaching and Research Interests
Labor and Social Movements, 19th- and 20th-century America
Jarod Roll is a historian of modern America. He specializes in labor and working-class histories of capitalism, with a particular interest in social movements and popular economic thought. He is the author of Poor Man's Fortune: White Working-Class Conservatism in American Metal Mining, 1850-1950 (North Carolina, 2020) and Spirit of Rebellion: Labor and Religion in the New Cotton South (Illinois, 2010), which won the C. L. R. James Award, the Herbert Gutman Prize, and the Missouri History Book Award. Roll is the coauthor, with Erik S. Gellman, of The Gospel of the Working Class: Labor's Southern Prophets in New Deal America (Illinois, 2011), which won the H. L. Mitchell Award from the Southern Historical Association.
He joined the University of Mississippi in 2014 after teaching for seven years at the University of Sussex in Brighton, England.
Roll earned his B.A. from Missouri Southern State University, and his M.A. and Ph.D. from Northwestern University.