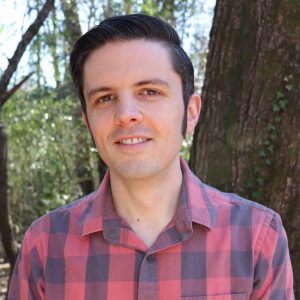 Associate Professor of History
Office hours:  By Appointment
Bishop Hall 319
(662) 915-2622 | pjpolgar@olemiss.edu
Education
Ph.D, The Graduate Center, City University of New York
Teaching and Research Interests
Slavery and Emancipation, Abolition and Social Reform, Race and Citizenship, 18th and 19th Century America, African American History, Atlantic History, Revolutionary Era, Early American Republic
Paul J. Polgar is a historian of slavery, race, and abolition in the United States and broader Atlantic World. He joined the faculty of the Arch Dalrymple III Department of History at the University of Mississippi in 2015, after serving as a postdoctoral fellow at the Omohundro Institute of Early American History and Culture. He received his B.S. from Boston University, his M.A. from George Mason University, and his Ph.D. from The Graduate Center, City University of New York.
His book, Standard-Bearers of Equality: America's First Abolition Movement recovers the racially inclusive vision of America's first abolition movement, created by a collation of black and white activists during the three decades following the American Revolution. By guarding and expanding the rights of people of African descent and demonstrating that black Americans could become virtuous citizens of the new Republic, these activists, whom Polgar names "first movement abolitionists," sought to end white prejudice and eliminate racial inequality. Beginning in the 1820s, however, colonization threatened to eclipse this racially inclusive movement. Colonizationists claimed that what they saw as permanent black inferiority and unconquerable white prejudice meant that slavery could end only if those freed were exiled from the United States. In pulling many reformers into their orbit, this radically different antislavery movement marginalized the activism of America's first abolitionists and obscured the racially progressive origins of American abolitionism. By reinterpreting the early history of American antislavery, Standard-Bearers of Equality illustrates that the late eighteenth and early nineteenth centuries are as integral to histories of race, rights, and reform in the United States as the mid-nineteenth century.
Professor Polgar regularly teaches undergraduate courses on American slavery, race, and freedom, in addition to the first half of the U.S. survey, as well as graduate courses on comparative emancipations and U.S. historiography through Reconstruction.
Publications include:
Standard-Bearers of Equality: America's First Abolition Movement(Chapel Hill: University of North Carolina Press, for the Omohundro Institute of Early American History and Culture, 2019)
"Race and Belonging in the New American Nation: The Republican Roots of Black Abolitionism," in Race and Nation in the Age of Emancipations, ed. Whitney Nell Stewart and John Garrison Marks (Athens: University of Georgia Press, 2018): 143-163.
"The Inescapable Problem," Reviews in American History, Vol. 43, No. 2 (June 2015): 254-261.
"'To Raise Them to an Equal Participation': Early National Abolitionism, Gradual Emancipation, and the Promise of African American Citizenship," Journal of the Early Republic, Vol. 31, No. 2 (Summer 2011): 229-258.
"'Whenever They Judge It Expedient': The Politics of Partisanship and Free Black Voting Rights in Early National New York," American Nineteenth Century History, Vol. 12, Issue 1 (March 2011): 1-23.
"Fighting Lightning with Fire: Black Boston's Battle against The Birth of a Nation," Massachusetts Historical Review, Vol. 10 (2008): 85-114.