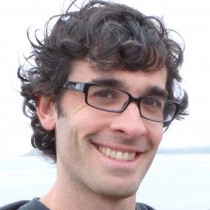 Assistant Professor of History
Office hours:  Tuesdays 10:00 am-12 pm, or by appointment
Bishop Hall 306
(662) 915-3314  |  zkguthri@olemiss.edu
Education
Ph.D, Princeton University
Research Interests
Labor and Development Studies, Modern Mozambique
Zachary Kagan Guthrie is a historian of modern southern Africa, focusing on central Mozambique.
He is the author of Bound for Work: Labor, Mobility, and Colonial Rule in Southern Africa (University of Virginia Press) and articles in the Journal of Southern African Studies, African Economic History, International Journal of Labor and Working Class History, and International Journal of African Historical Studies.
He is currently working on a history of the impact of political and economic reforms on everyday life in the Mozambican city of Beira during the 1960s and 1970s.
His broad teaching and research interests include the history of forced labor, the history of colonial punishment, the history of development projects, and the history of decolonization movements. He also has a methodological interest in the interconnections between public history, historical memory, and the production of academic history.