Croft Professor of History and Director of the Interdisciplinary Minor in East Asian Studies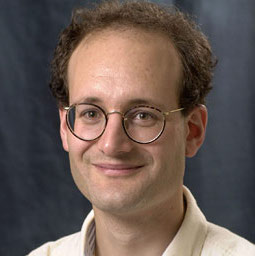 Office Hours: Thursdays, 2:30-3:30pm and by appointment
Bishop Hall 313
(662) 915-5749  |  jhhoward@olemiss.edu
Education
Ph.D, University of California, Berkeley
Teaching and Research Interests
East Asian History
Croft Professor of History and Director of the Interdisciplinary Minor in East Asian Studies
Joshua Howard received a B.A. in East Asian Studies from Oberlin College in 1988 and his Ph.D. in History from the University of California at Berkeley in 1998. The following year, he joined the History Department and the Croft Institute for International Studies at the University of Mississippi, specializing in modern Chinese history. Dr. Howard offers survey courses of late imperial and modern China, and more specialized courses on contemporary China, the history of the Chinese revolutions, and US-China relations.
His book publications include Composing for the Revolution: Nie Er and China's Sonic Nationalism (Hawai`i University Press, 2020) and Workers at War: Labor in China's Arsenals, 1937-1953 (Stanford University Press, 2004). Composing for the Revolution focuses on the radical song writer Nie Er's involvement in the proletarian arts movement of the 1930s and the political uses of his commemoration and music. Workers at War examines the process of class formation in the Nationalist wartime capital of Chongqing. In addition Dr. Howard has published a dozen book chapters and articles on topics ranging from child labor to song movements.
Dr. Howard has been the recipient of several fellowships including a Fulbright (2007-08) to the People's Republic of China and has been a visiting scholar/researcher at Nanjing University and the Central Conservatory of Music.
 Dr. Howard was recently selected a member of the Institute for Advanced Study, School of Historical Studies during the 2019-20 academic year. He is pursuing two long-term projects: a social history of Nanjing city under the collaborationist regime of Wang Jingwei and a study of the Communist press and its working-class readership in Nationalist China during the 1940s.